Your Tiong Bahru essentials
Long favoured for the oldest housing estates in Singapore, hipster cafes and local gems, Tiong Bahru is a warm and culturally engaged district loved by locals and tourists alike. Wait, you're staying here? Lucky you! Here's a guide on the all-important stops and availabilities Tiong Bahru has to offer.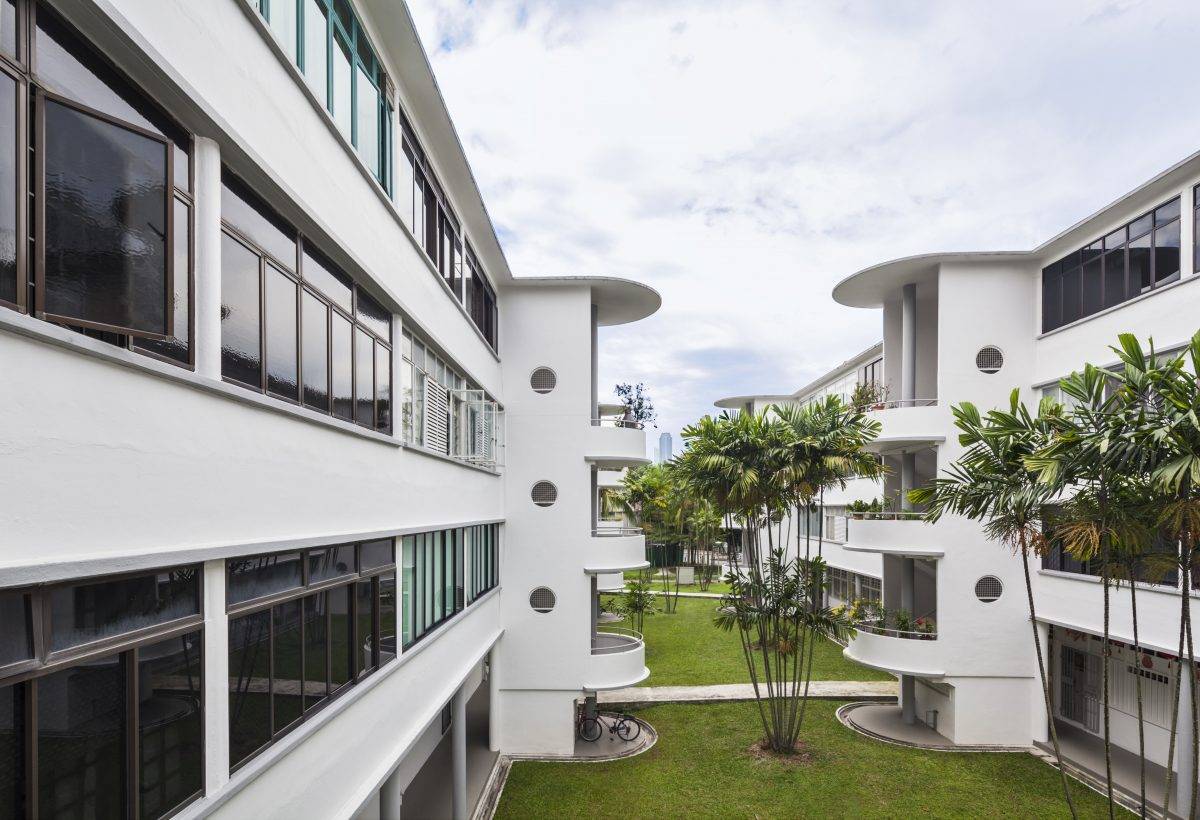 Things you can find

Chockablock with numerous places of interest, let's take a look at some things you can find.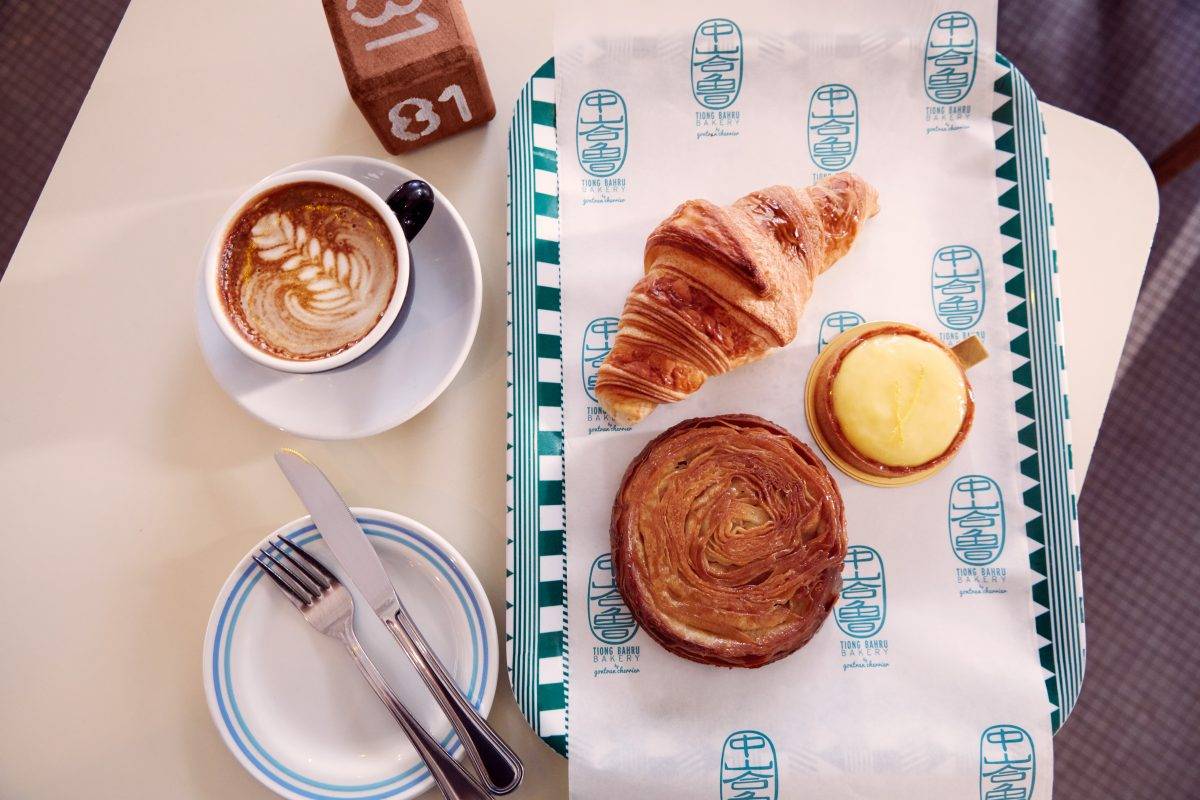 Let's begin with the well-known staples of Tiong Bahru. Hot off everyone's lips when talking about the district is the French-inspired Tiong Bahru Bakery. Easily recognised by the shopfronts' teal and white paint job, the bakery offers chic vibes but is somehow warm and welcoming (maybe that's down to the glorious smell of baked goods?).
Looking through their selection of wares you'll notice that the options are well curated. One of the standouts are savoury croissants and a must try has to be their Kouign Amann (a soft and fluffy Breton pastry all buttered up for your devouring pleasure).
56 Eng Hoon Street, #01-70 Singapore 160056
Website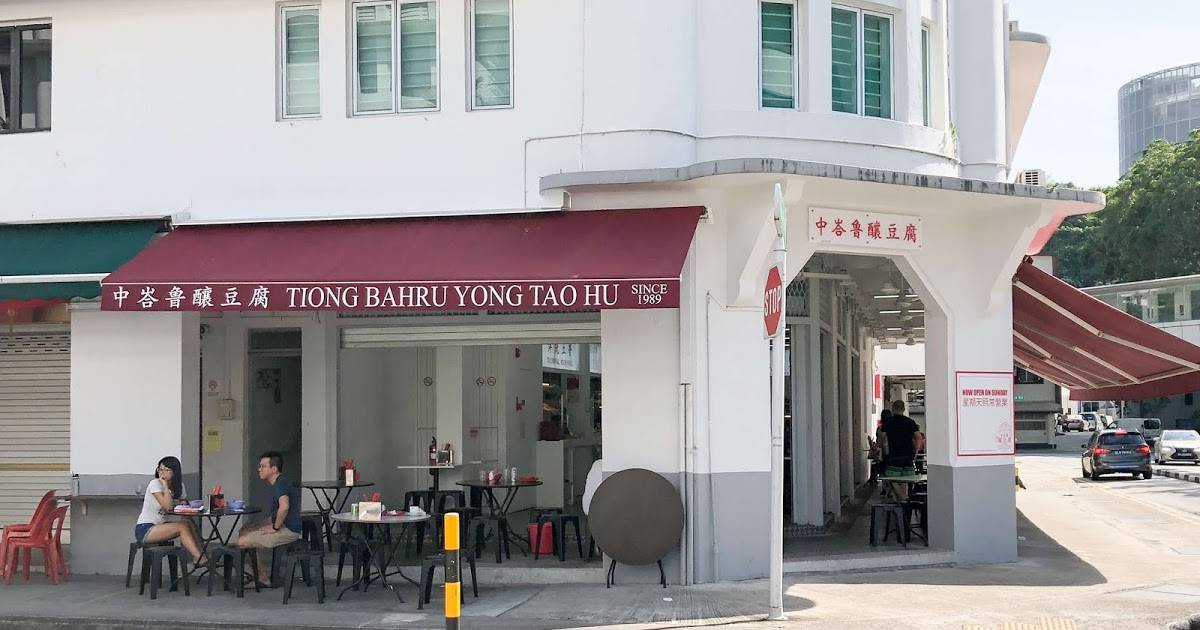 Known as Yong Tau Hu or the more common, Yong Tau Foo, the Tiong Bahru Yong Tau Hu outlet has been around for about 30 years! A local favourite, this dish involves patrons selecting from a pool of prepared ingredients which are to be bathed in a bowl of comforting clear broth. You could even have it 'dry' and tossed in chilli and plum sauce, with the soup on the side.
The interior of this shop is quite unique. While embracing new and modern minimal design, it still retains the same old shop front and 60's feels. Tiong Bahru Yong Tau Hu has long been a favourite of locals for their tasty fish paste and well appreciated springy textured fishballs!
Eng Hoon St, Block 56, Singapore 160056
Directions
Loo's Hainanese Curry Rice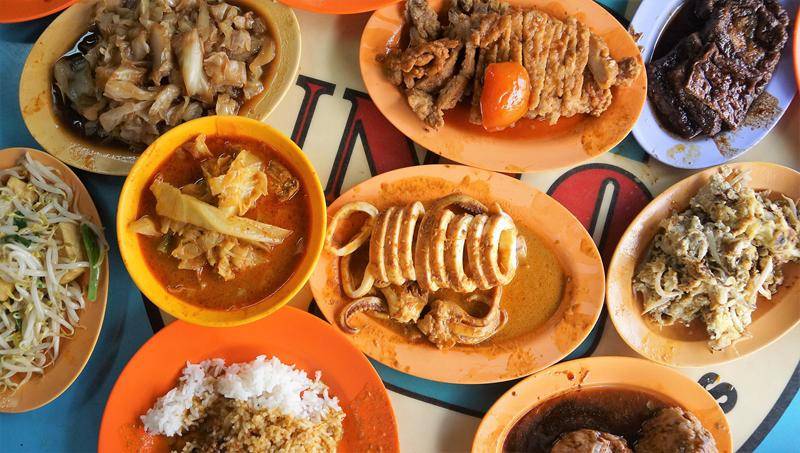 A late night meal popular among Singaporeans is herald proudly by this next spot. Loo's Hainanese Curry Rice, situated along Seng Poh Road has been serving the delectable dish for over 50 years! A quick look on any given day sees a long queue stretching about from this rustic set up.
Curry rice has been described as a cross between the tepid flavours of Japanese curry and a slight hum of spice found in traditional Indian curry. Hainanese curry rice is a dish featuring a wide variety of ingredients being drenched in thick savoury curry that turns your rice into a rich, gooey and starchy wonder. It's often paired up with fried pork chop and soaked soft chap chye (Chinese styled cabbage).
71 Seng Poh Rd, #01-49, Singapore 160071
Directions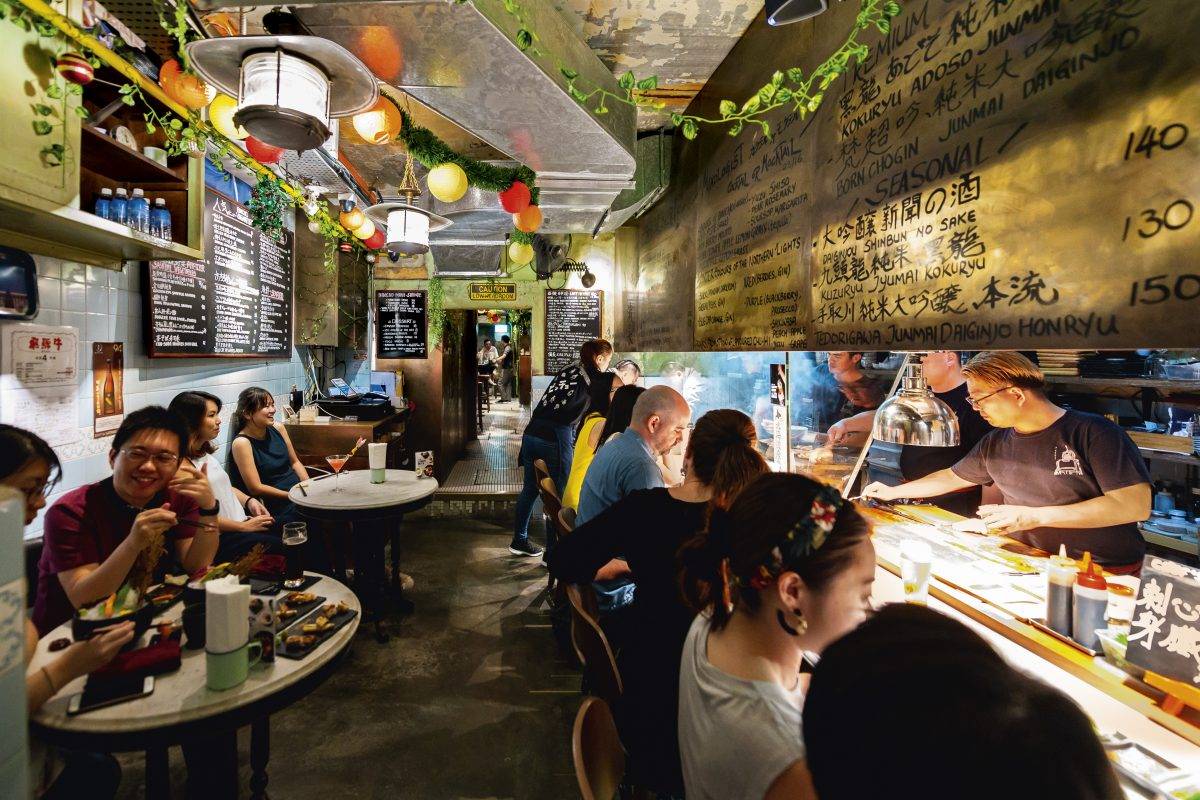 This next one is a special hidden gem. Located along Moh Guan terrace, Hua Bee Restaurant offers an unusual yet brilliant day and night experience. In the day, you'll find a stall selling Mee Pok and come nightfall, Bincho a restaurant serving great Yakitori operates through the backdoor entrance.
78 Moh Guan Terrace, Singapore 162078
Directions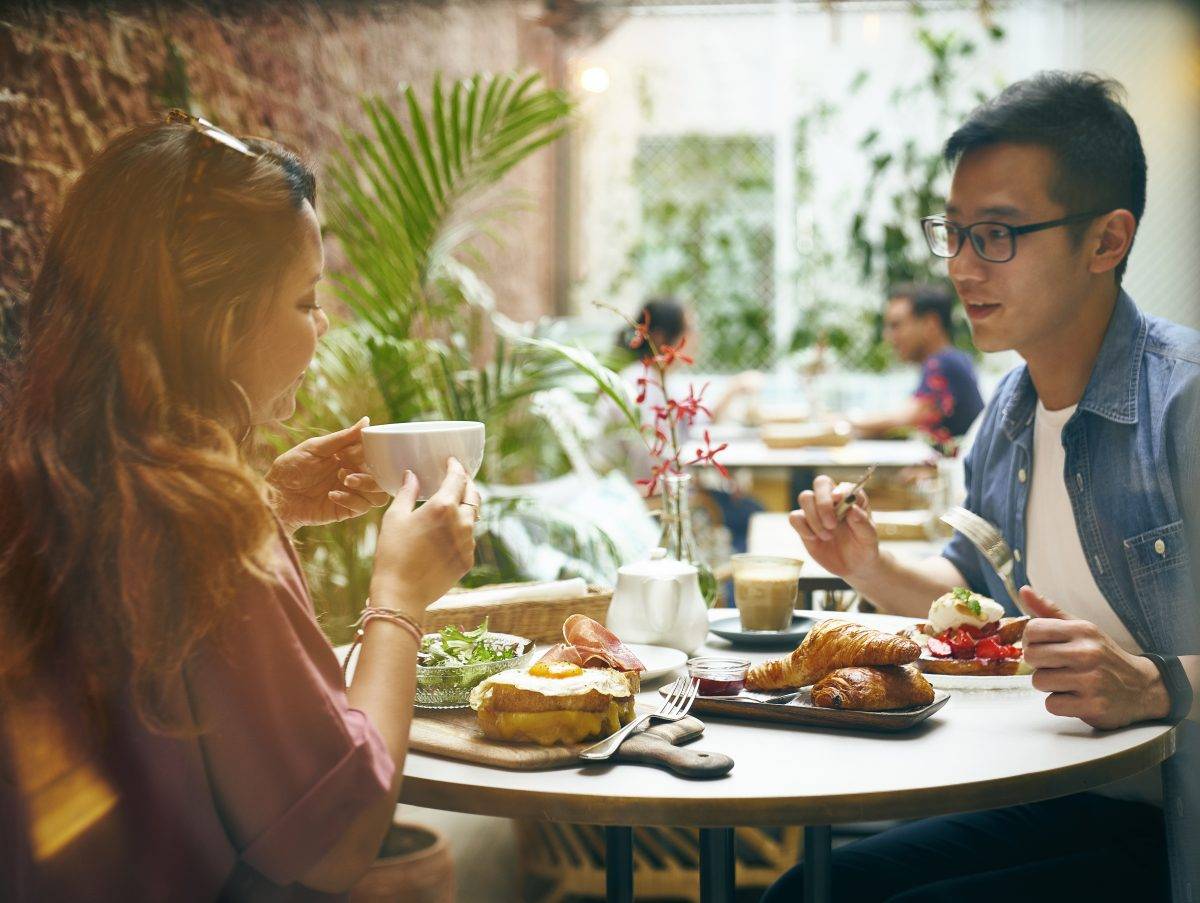 Enter the epitome of tropical hipster-french (yes, I just coined that genre). Merci Marcel is a beautiful set up with a broad menu. Serving up modern French cuisine, it's a great little spot for brunch and date nights. The interior presents a contemporary but cosy set up which will have you returning for another session.
56 Eng Hoon St, #01-68, Singapore 160056
Website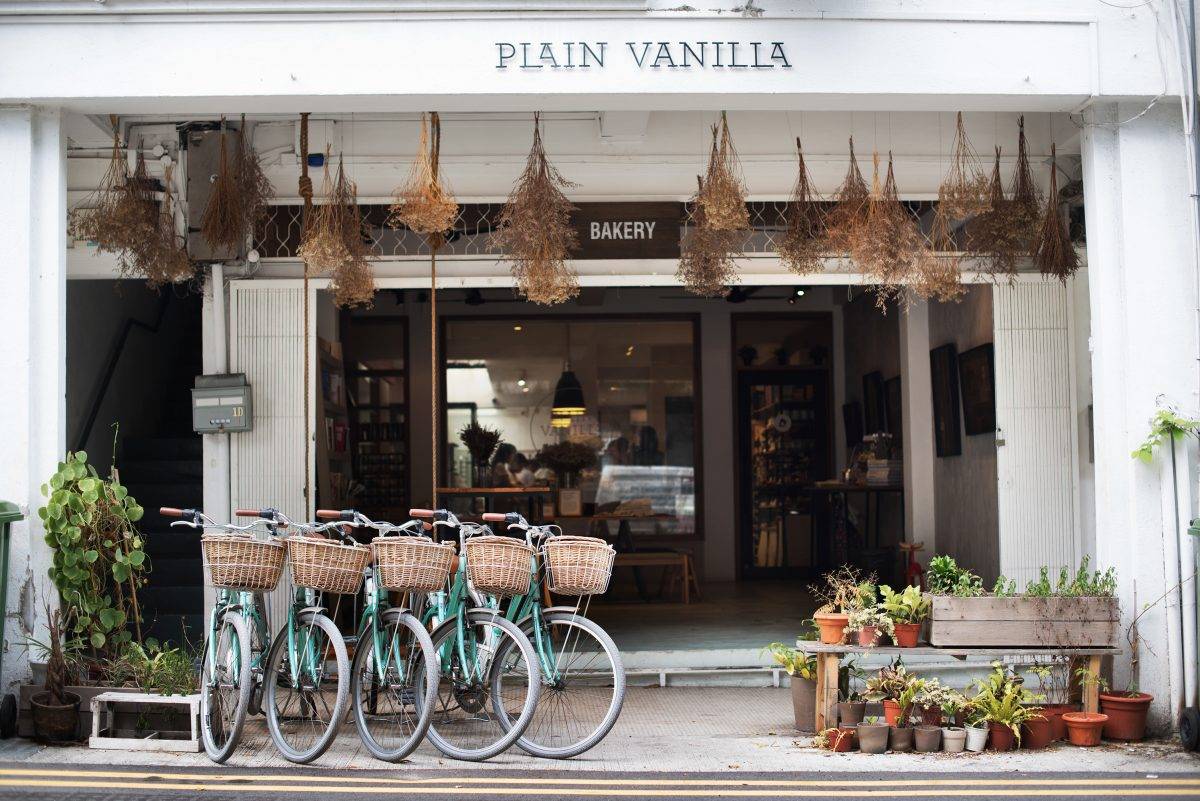 On the stretch of Yong Siak Street, sits a quaint little place where time stands still. Plain Vanilla is a bakery that offers baked wares of quality and reliable consistency. This invitingly comfy nest is a great place to set-up your laptop and get some work done.
Somehow things move slower here as you procrastinate your daily affairs. Know that you can always stuff your face in their awesome cupcakes if you need to feel better. Who needs a productive day when life tastes this good?
1D Yong Siak St, Singapore 168641
Website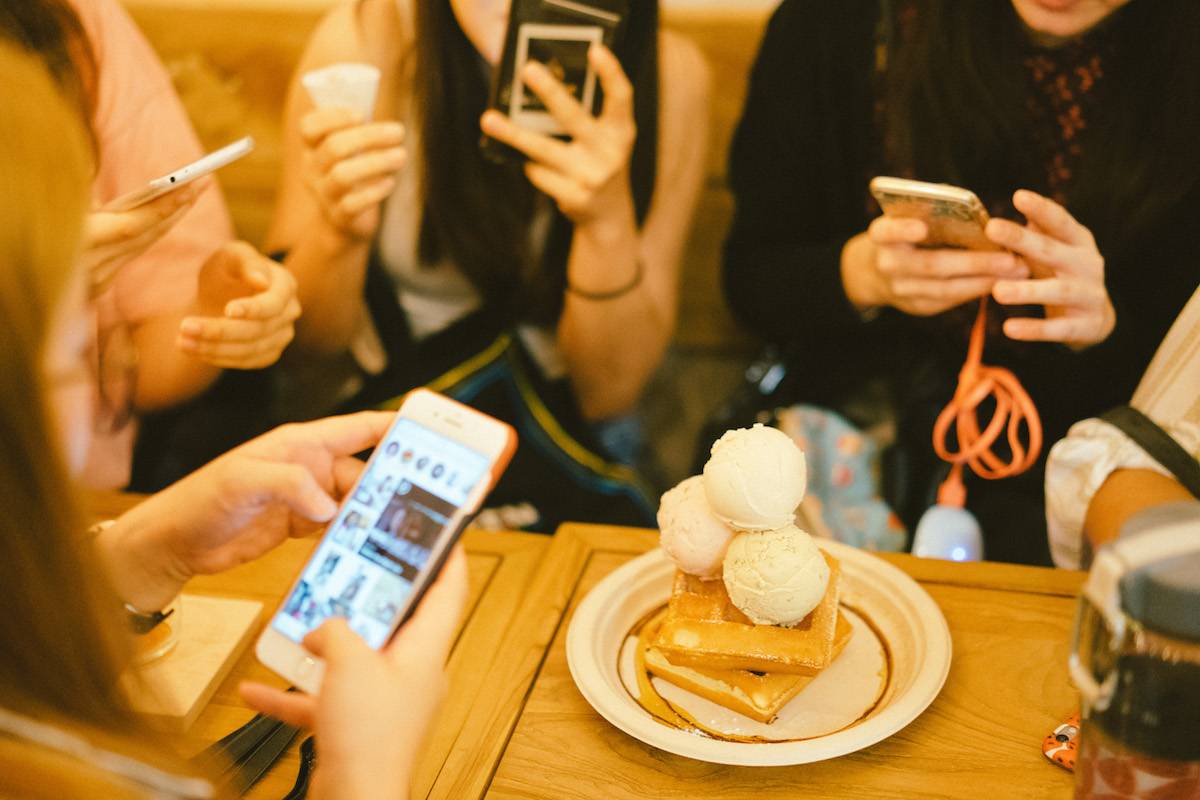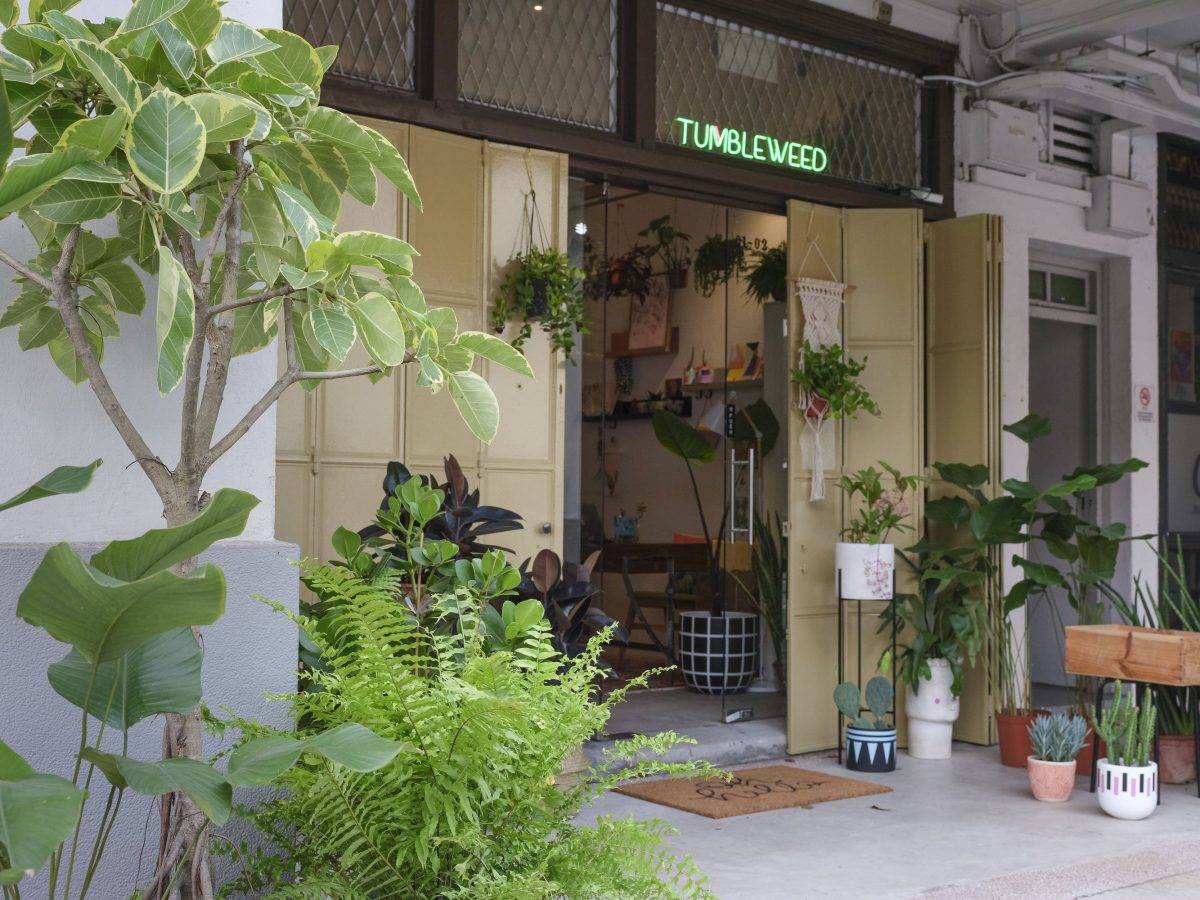 Ever needed a new pot of green to spruce up the place? Tumbleweed is a joyous and adorable little plant shop. It houses cute and aesthetically pleasing curated plants popped into colourful and bubbly plant pots. They also sell a range of interesting accessories for green-thumbed individuals.
55 Tiong Bahru Rd, #01-02, Singapore 160055
Website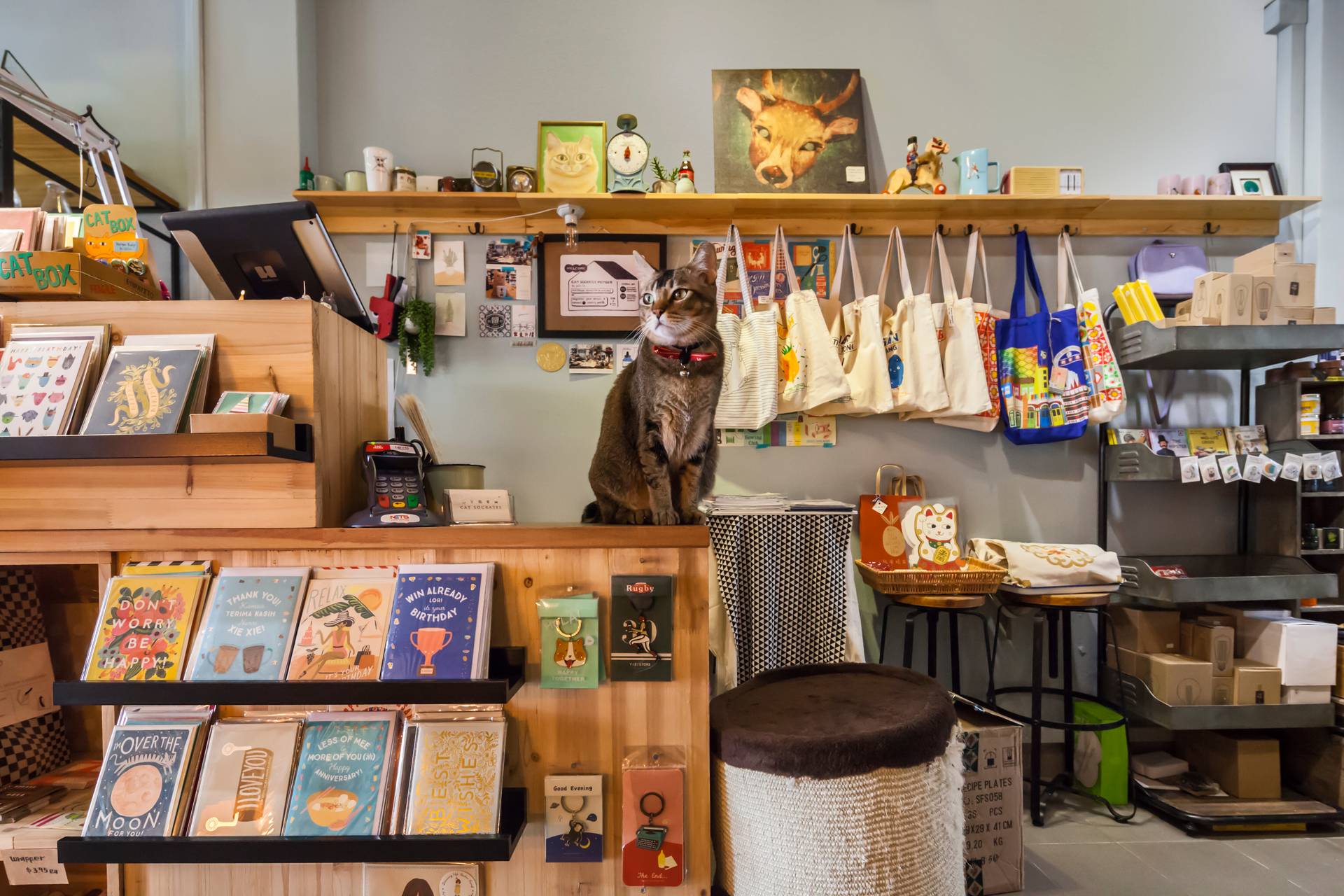 One of my all-time favourite novelty shops. You can always find fun knick-knacks and sometimes a friendly furry feline here. It's the ultimate gift and living shop.
Even a quick browse through their many items makes for a fun day. You can also find works by local designers and crafters which is always a plus.
01-14, 78 Yong Siak St, Singapore 163078
Website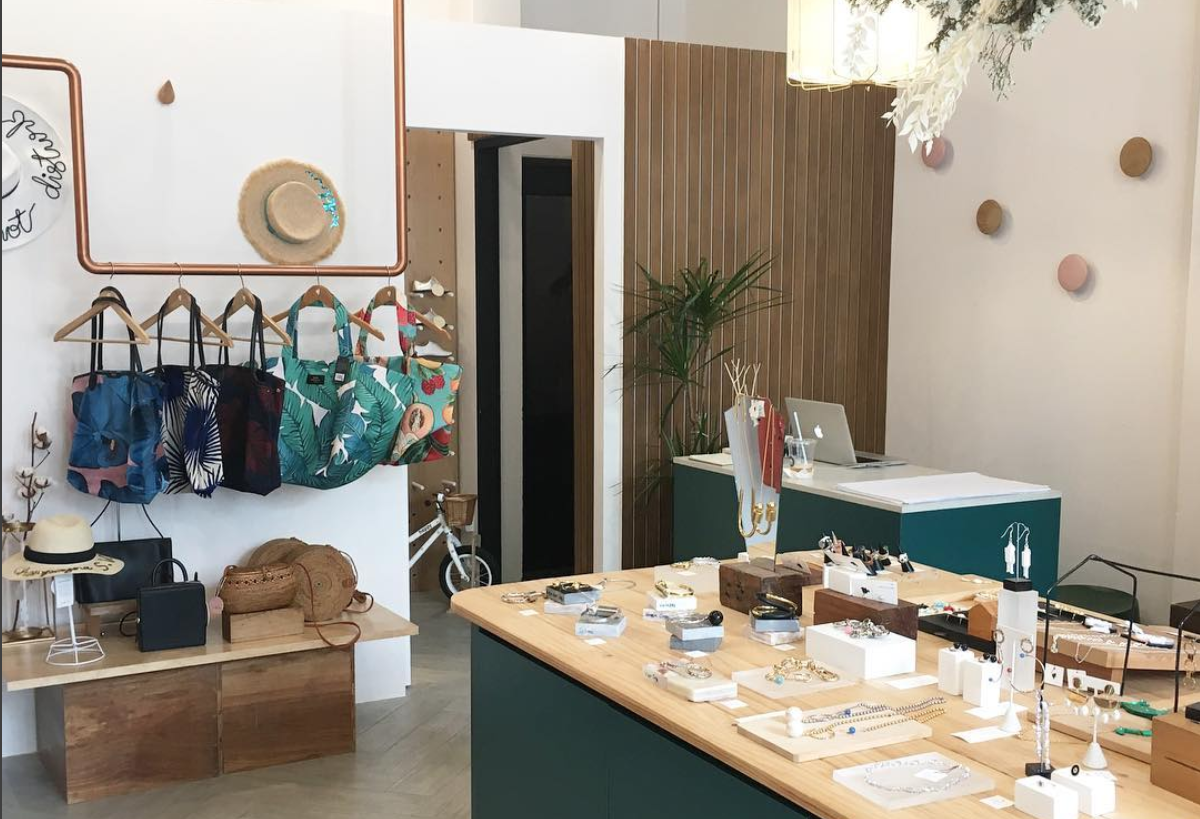 If shopping for clothes is more your thing, then look to Nana & Bird where the sale of modern clothing and accessories is their modus operandi. Their curated wares for the contemporary individual is almost an honest representation of the culturally progressive wave that Tiong Bahru rides.
1 Yong Siak St, Singapore 168641
Website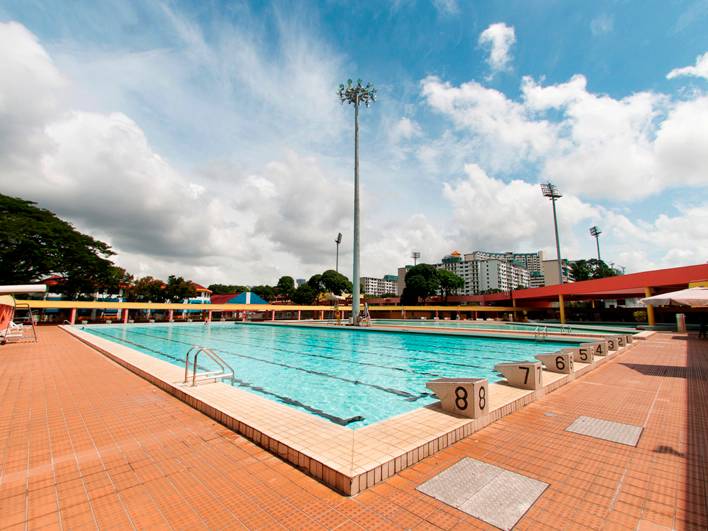 Those staying in Tiong Bahru without a private pool (like us commoners), could check this option out. Delta swimming complex is a public swimming pool which has withstood the test of time. Coupled with tiny old-school cubed tiles, it's one of many classic Singaporean swimming complexes.
900 Tiong Bahru Rd, Singapore 158790
More info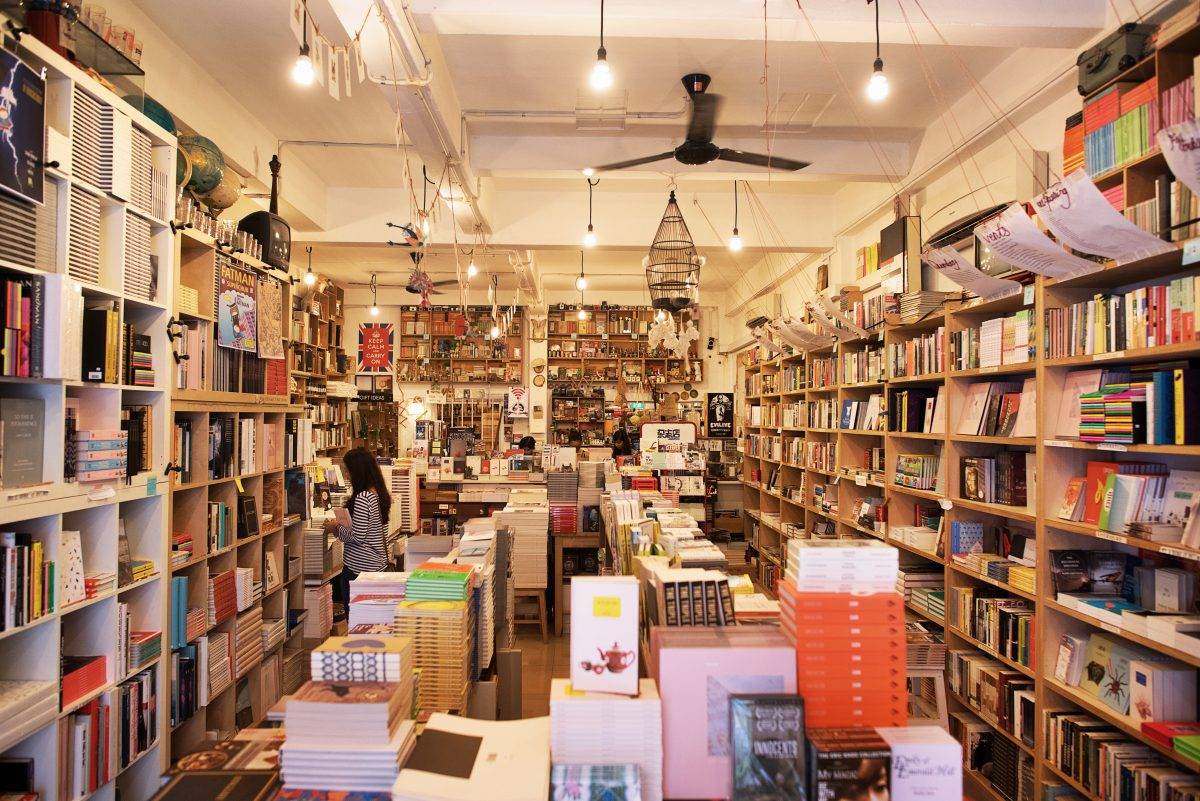 Here is a great visit for kids. This magical little pocket of a bookstore is decorated with wall murals that make it look like its been pulled out of a storybook. With an interesting selection of books that aren't too mainstream, you'll find rare reads to accompany you or your little one over at Woods In The Books.
3 Yong Siak St, Singapore 168642
Website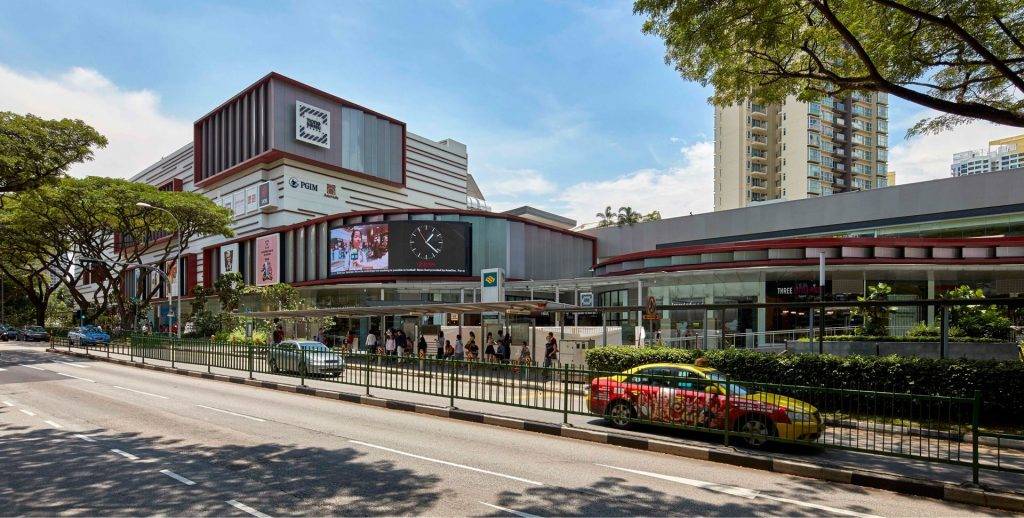 For all your daily needs, there is always Tiong Bahru Plaza.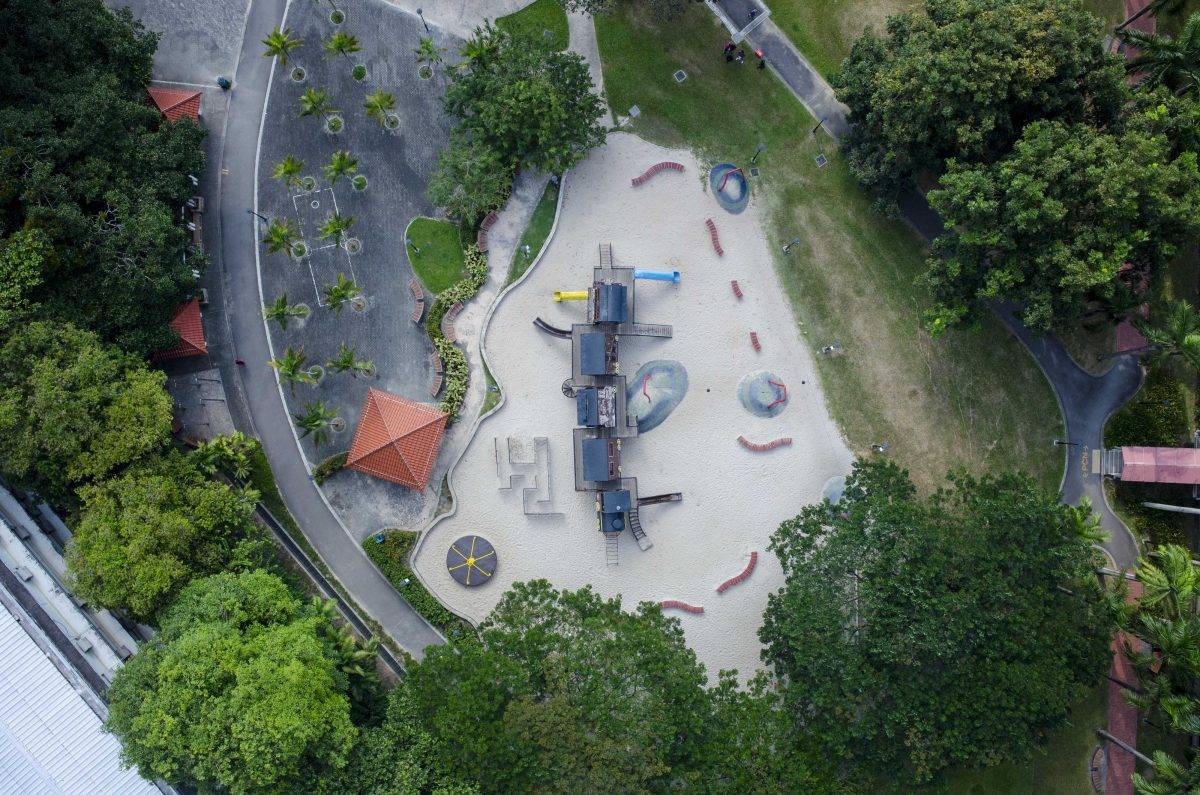 Tiong Bahru Park
In tune with the 'slow Sunday' theme embraced proudly by Tiong Bahru, there are a couple of great parks in the area. One of which is the Tiong Bahru Park. Laid along, Henderson Road, Tiong Bahru Road and Lower Delta Road, the park is rather large.
With a Playfield, two Fitness corners, an Adventure Playground, Bird Singing Corner, Garden, Pond and Study Corner, it's a great place to spend the time with your family on the weekends.
Kim Pong Park
Another park close by but a lot smaller is the Kim Pong Park. More of a patch of green than one packed with facilities, this park is more of a chill area and great for picnics, kite flying and social gatherings.